Creating Rituals & Ceremony to honour Life passages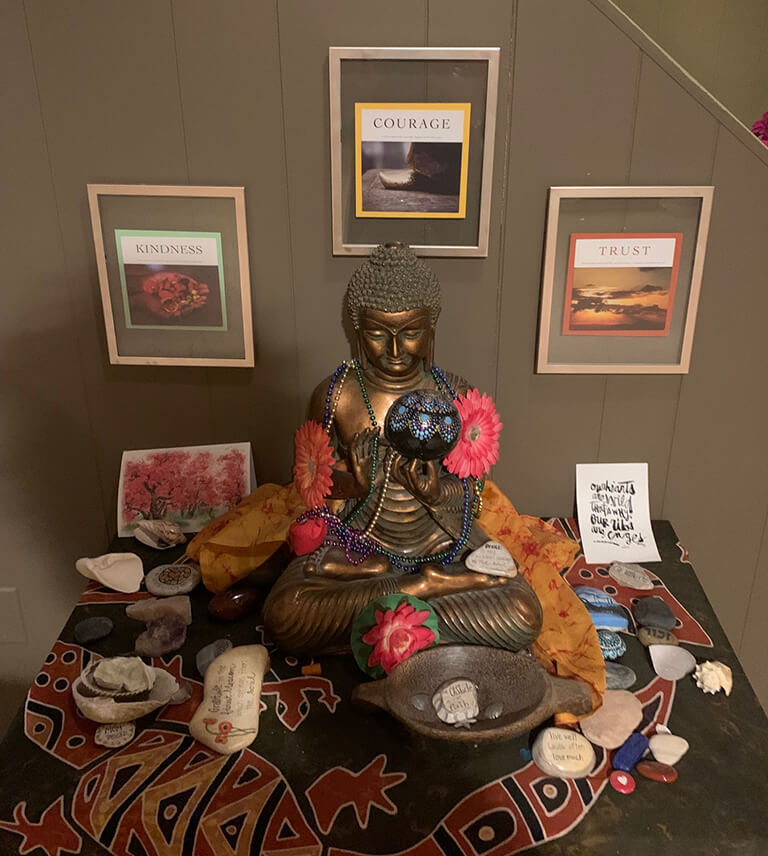 There are important moments and milestones in our lives that need to be honoured with a ritual. A rite of passage is a pivotal moment in time where we free ourselves from old limitations and enter a new way of being in the world. D'Arcy helps you co-create this special time into ceremony to meet your specific focus with just the right music, poetry and sharing to bring purpose and meaning to your milestone.
Bringing in a new phase or stage of life
Preparing to give birth (blessing way for new mothers)
Baby Blessing way
Commitment ceremony
Consciously uncoupling a relationship
Celebrating a milestone birthday or transition
Marking and moving through difficult & challenging times
Finding the strength & courage to do something important
Marking a cancer or illness treatment journey
Death of a significant person
Letting go & Forgiveness ceremony
Together we identify your needs and create the perfect ceremony that reflects your rite of passage & desires. Planning and doing the ceremony are included in your cost. Ceremonies can involve and include other people or done solo on your own both in person or on zoom.
D'Arcy has a gentle and powerful way of holding space to honour a time in my life that was very challenging. She helped me create an ending ceremony to a very long-term relationship that helped me move on and open my heart again.
D'Arcy is a body whisperer. She knows exactly where to go and what to say to get me in touch with my bodies wisdom and help release unexpressed feelings of anger, hurt, shame and grief that are stored inside. I go for regular tune ups to stay healthy, well and connected to my body and flow.